Taylor Forest Products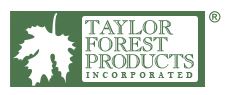 Taylor Forest Products is a small, service-oriented business serving construction industry in New England area.
Our experience comes from working with contractors & general public for over 25 years. We understand that the key to success in this business is to provide high-quality building products, at competitive prices, delivered to meet customer's needs.
Taylor Forest Products provides a wide selection of top quality lumber and building materials from clapboard siding, trim boards & sheets, decking, railings, hardwood flooring, trim, fasteners, sheet stock, gutter supplies, lumber & boards, moulding & millwork, roof shingles, beadboards, window cap, flashing, drip edge, house wrap, breather, ice+water building protection, and more that's perfect for all types of fine furniture making, building or housing projects at the lowest price in Boston-Metro West Massachusetts, Southampton, Westhampton Beach, Amagansett, Easthampton, and Long Island in New York, Cape Cod Rhode Island, North Shore New Hampshire, Connecticut, Maine, Vermont, and the surrounding New England area.
Adhesives
,
Birch
,
Boards
,
Building Material Store
,
Building Materials
,
Building Products
,
Ceilings & Finishes
,
Clapboard
,
Composite Framing
,
Composite Roofing
,
Composites
,
Dark Red Meranti
,
Decking, Site, & Landscaping
,
Dimension Lumber
,
Dimensional Lumber
,
Domestic Hardwood
,
Douglas Fir
,
Drywall and Performance Wallboards
,
Engineered Lumber
,
Engineered Siding
,
Exterior Wood
,
Exteriors
,
Fascia
,
Fence & Railing
,
Fiber Cement Siding
,
Fiber Cement Siding & Accessories
,
Flooring
,
Framing & Other Structural Systems
,
Gutter
,
Hardwood
,
Hickory
,
Housewrap
,
Ipe
,
Lumber
,
Mahogany
,
Materials
,
Molding & Millwork
,
Patio
,
PVC Trim
,
Red Oak
,
Roof Shingles
,
Roofing
,
Sealers
,
Siding
,
Siding & Accessories
,
Speciality Lumber
,
Tropical Hardwood
,
Weather Stripping
,
Western Red Cedar
,
White Oak